Diving & Freediving Experiences
Every time you dive, every dive site, every dive trip is unique, you keep them all in your memory as real treasures. Because It is not easy to take a few days off to escape and disconnect.
💧Sometimes these are the holidays you have been waiting for the whole year.
💧Or that weekend that you planed and finally has arrived.
We know is difficult of taking days off and we feel so proud that you choose us to spend that time with us. We will make every moment the best of all.
Since 1.999 we are sharing this sea, which is our home, with people like you.
We know what you like, what you want to see, to feel and to discover. And we will make it happen.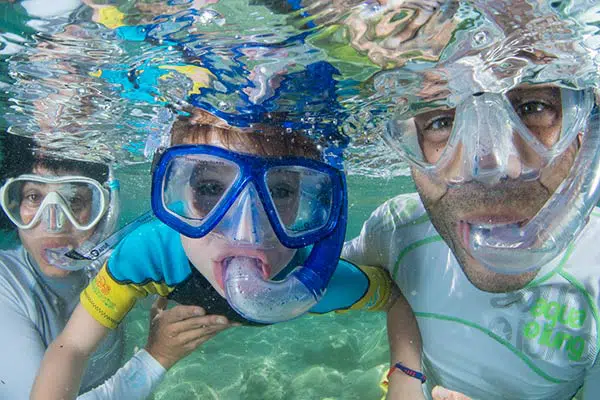 Discover and get to know the sea from the surface. Explore our last border: the sea. And marvel with the beauty of its natural ecosystems.
Have you image yourself breathing underwater? Image yourself listening the sea's silence and be able to move in all directions like you were flying. It cannot be compared to another experience. Welcome to another world!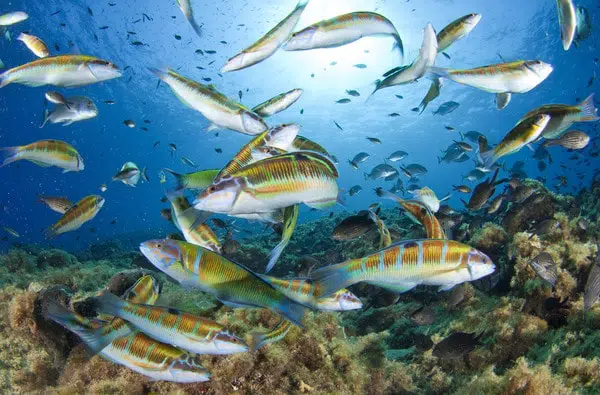 This is an Ali Sub's classic. Trips for certified divers who are looking for a quality diving, sea-friendly and respectful. Are you that diver? Then, please join us and accompany us, to enjoy the underwater life of Benidorm's Island and Llosa.
If you are not diving for several months (or even years!) or maybe what you would like is to have a dive on your own time with a private dive guide or instructor. Give yourself a favor and enjoy of a dive a la carte.
(Ask us from 2024)
More than 2000 years ago, a large ship that belonged to Neron sunk in front of our town's coast. Nowadays is the most relevant Roman shipwreck in the whole Mediterranean Sea. You can visit it and make an unique and exclusive adventure of it. This is a truly real journey throug time.
Maybe you like them all. Take it easy, we do not move. Whenever you decide to come, we will be here waiting for you. We are looking forward to meet you.
We have already told you, many of our clients and students became friends and they do not stop to come back over and over again.
"I had very satisfying sensations in all senses. The briefing was clear and easy to understand, I was amazed by the light coming through the dive guide's  eyes when she was talking about the marine life we may find out during the dive.
I was Flying in a clear water surrounded by hundreds  of fishes of different colors and shapes, sea urchin, small octopus… and the calm of being there no matter what.
The feeling of touching the rocks and the algae with my hands, having a look into a small hole and suddenly a few fishes came through me, turn around and see a school of fishes….
And they, the huma team, they are much more than a dive center. Unfortunately, I miss the human quality in many places, which I found out here.
A gift, it was a gift for me"
"My experience in this dive center has been great.
The dives sites are in Benidorm's Island.
The dive guides are excellent, always taking care of your necessities.
The diver has to enjoy the most, this is their philosophy.
They do everything for you, they move the tanks on the boat. The diving time is long and never ever are in a hurry with the divers.
Excellent service!"
"I love going to Ali Sub.
Mainly for three reasons.
First of all is because  they are a professional team in love of the sea, always smiling, paying attention to small details, and enjoying every single dive. 
The second reason is the Benidorm's Island, for me is the center of the Mediterranean Sea.
And the third reason is because the facilities are extremely comfortable"